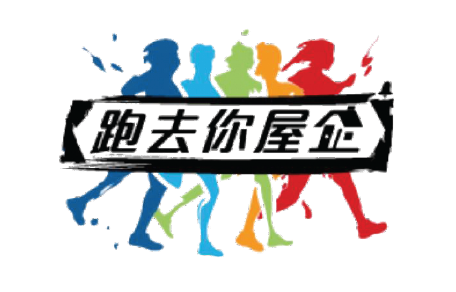 Run To Your Home ( 跑去你屋企 ) is a social enterprise established in 2011 by a group of CUHK EMBA fellows to unleash people's potential, strengthen social cohesion, spread positive energy and bring love and care to the community. "Elderly" and "Youth" are its key pillars.
The "Repetitive Home Loneliness Elderly Visit" programme ( 重 覆 性 獨 居 長 者 探 訪 ) developed in 2013 has been extended over four district areas in Hong Kong, with a slogan of "3-3-3" – each team of 3 volunteers spends 3 hours every 3 months with the same elderly. The programme not only attracts individual members, but also recruits families to form volunteer teams to bring warmth to the elderly. Parties are also held during festive seasons such as Christmas and Chinese New Year to encourage the elderly to socialise and connect with the community. The programme aims to build bonds of mutual trust and long-lasting friendship between the elderly and the volunteers, and the volunteers also enrich their knowledge and experience during the visit. This is a "win-win" effect.
"跑動 Teen賦 " is a youth service-learning programme established in 2017. It comprises a series of professional training programmes conducted by experienced running coaches to enhance youth's personal competence and resilience. The youth involved also team up to participate in the abovementioned Repetitive Home Loneliness Elderly Visit programme under the guidance of business leaders from the CUHK EMBA community and the commercial sector. The ultimate goal is to create more social capital and reallocate readily available resources in the community to meet social needs.
In support of "inclusion and harmony," a charity run called "Run For Vision 2018" and a Christmas Charity Carnival were organised in December 2018. The Run assigned each corporate sponsor runner to run with a guide runner and an impaired runner (either visually impaired, hearing impaired, an amputee, otherwise disabled or a senior). A "lead rope" connected them as they ran along 50 km of the Hong Kong coastline to deliver a message of "connection and inclusiveness." The purpose of the entire event was to fulfil the slogan "We Cohere; We Cherish; We Create" ( 共融,共賞,共創 ) for the betterment of Hong Kong.

Hong Kong Shared Good Values Case Competition 2019
In April, the EMBA programme supported Hong Kong Shared Good Values (HKSGV) to hold the HKSGV Case Competition 2019. The aim of the competition was to promote the idea of Creating Shared Value (CSV) in business sector. Leading companies and prospective business leaders were invited to participate in the competition to promote three core concepts, namely "Corporate Culture Building", "Social Impact Assessment" and "Creating Shared Value."

Hong Kong Water Race 2019
In April, the EMBA programme supported Wofoo Social Enterprises to hold the Hong Kong Water Race 2019. The participants had the opportunity to visit various sites in Tin Shui Wai. The aim of the event was to raise public awareness of waterrelated risks and crises in Hong Kong and other parts of the world.