Our Executive MBA (EMBA) Programme is the first EMBA programme in Hong Kong and remains a truly made-in-Hong Kong product. It was initially offered by The Chinese University of Hong Kong (CUHK) Business School in 1993. Time flies. This year, the programme marches forth into its 27th year.
We aim to maintain its ability of nurturing top-notch management talent to meet the needs of Hong Kong, the mainland and the world. We follow CUHK's global vision and mission "to combine tradition with modernity, and to bring together China and the West" as our motto. We have also established the "six pillars" (Theories, Practices, Internal Network, External Network, Strategic Perspectives and Social Contribution) as our programme's core value to enhance the well-being of the business community and society. We keep on being innovative to keep pace with the dynamics of the marketplace.
International Recognition
In the 2020 Financial Times Global Executive MBA Ranking which features top 100 business schools, CUHK EMBA has significantly moved up 9 places to 15th in the world in 2020 and remains to be the top independent English-instructed programme in the Greater China region. Among the alumni of all English-instructed independent EMBA programmes in Greater China, CUHK EMBA's alumni have achieved the highest level of average salary three years after graduation, with an average annual salary of around HK$2.4 million. The programme's alumni also achieved a high average salary increase rate of 56%. In a criterion that indicates alumni's career progress, CUHK EMBA ranks No. 4 in the world and came out on top amongst all EMBA programmes in Asia Pacific. The programme also ranks top amongst all independent EMBA programmes in Asia Pacific in terms of female students, with 48% of the student body represented by female business leaders. CUHK EMBA has scored high in areas including aims achieved via programme, corporate social responsibility, international diversity and female proportion in the programme's advisory board, and Business School's research publications.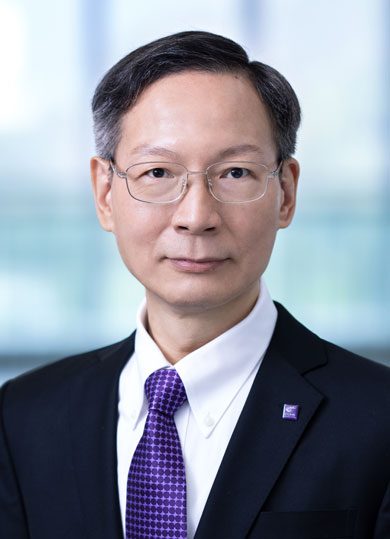 Course Relevancy and Practicality
We continue to introduce new course content and bring new learning experiences to the students. To enhance relevancy and practicality for quality teaching, we partnered with business leaders and our faculty members to have successfully developed five case studies entitled "TSL Jewellery: An Innovator Across Generations," "Hung Fook Tong: From Hong Kong to China," "AMOREPACIFIC Hong Kong: Marketing Korean Beauty Products," "OpenSky.tv: A New Business Model – Content Creation, Curation, Consumption, Commercialisation" and "Incubation and The Hong Kong Science and Technology Parks Corporation." All these cases were eventually published by Ivey Publishing and are also currently available at the Harvard Business Publishing website or Ivey Publishing website. Annie Yau Tse, Chairman and CEO of Tse Sui Luen; Ricky Szeto, General Manager of the Hung Fook Tong Group; senior management of AMOREPACIFIC Group; Wilson Yuen, Founder and CEO of TFI Digital Media Limited (OpenSky.tv is a video platform of TFI); and Albert Wong, CEO of Hong Kong Science and Technology Parks Corporation were also respectively invited to the classroom to share their insights and discuss the real business case of the companies with the students.
Global Learning Experience
To help students develop a global perspective and interact with senior executives from different parts of the world, we frequently organise overseas study trips. Last year, one cohort of students completed a global field trip to Germany. Another cohort of students completed a global study trip to ESMT Berlin in Germany.
Since 2003, in collaboration with the Radio Television Hong Kong (RTHK), we have been running the "Talking to CEOs" and the "New Thinking in Management" TV/Radio programmes. These programmes have been broadcast on several key media channels including RTHK Radio One, RTHK TV 31, i-Cable Finance Info Channel, now Business News Channel and now Direct Channel. Distinguished leaders, academics and government officials were invited to these programmes to share their experience and insights with the alumni and students.
To reach a broader audience, these broadcasts, as well as the content of our forums, conferences, seminars, etc., are published regularly in books, newspapers and magazines. Over 1,200 articles have been published over the years. Some of the published books have been converted to e-books so the public can access them easily.
Lifelong Learning Opportunities and Networking
To provide lifelong learning opportunities and enhance lifelong networking for EMBA alumni and students, we have been conducting different types of non-credit bearing seminars/events since 2002 and invited all EMBA alumni and students to attend. On top of the annual "Talking to CEOs" and the weekly "New Thinking in Management" TV/Radio programmes mentioned above, the programme also conducts the monthly EMBA Forum, the quarterly Left-Right Circles Theory Seminar, the semiyearly EMBA Alumni Insights, and the annual EMBA Annual Conference cum Reunion Dinner.
Alumni and students' lifelong learning and networking are further enhanced by the numerous activities organised by the CUHK EMBA Alumni Association which, with the programme's support, was established in 2014.
Weekend Teaching Mode Fits Frequent Travelers
Executives nowadays have to travel frequently to the mainland and overseas or stay abroad for a long period. In order to suit their travelling schedules, our classes are offered on Saturdays and Sundays (two consecutive days) so that students only need to attend class normally once every two to three weeks.