Ricky Wong | "How does an entrepreneur become a good leader after taking the CUHK EMBA?"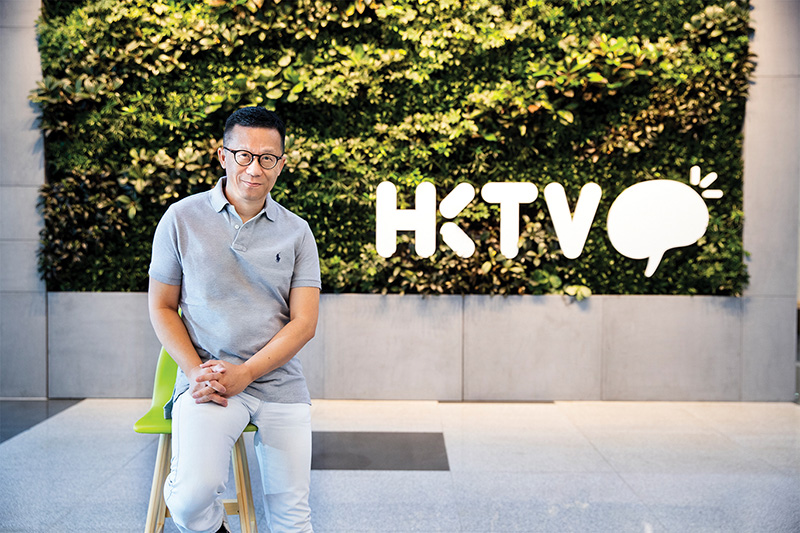 Ricky Wong 王維基
Ricky Wong 王維
Chairman and Founder, Hong Kong Television Network Limited 
(EMBA Class of 2008)
Ricky Wong was selected as one of "The Top 50 Innovative Retail Leaders in Hong Kong 2017" by Inside Retail Hong Kong.
Ricky Wong is well-known for his entrepreneurial achievements. While being put under a responsibility for a 4,000-employee strong organisation, Ricky found it inadequate in what he had. A strong sense of need urged him to learn more from the CUHK EMBA programme. "The programme inspires me with innovative ideas and structure in management," he said.
Over the past few years, Ricky has had to face significant changes in his business. Leading his team to overcome these challenges, he had to spend a lot of time telling his colleagues why he had to do what he did. According to him, effective communication with colleagues is one critical element of a good leader, something he credits the EMBA course for giving him that insight.
In the digital age, it is challenging for young executives to get ahead. Ricky advised all executives to "stay foolish, stay hungry." "Things are changing so rapidly. Staying foolish and hungry allows us to keep a momentum in learning more and better equipping ourselves," he gave his advice.
Ricky believes that CUHK EMBA provides a unique platform for executives to learn and better equip themselves. It is not any EMBA course but one that combines the East and the West. The most valuable concept he took up was Bagua (八卦) from the Chinese classic I Ching《易經》. "Bagua consists of two parts: the black part and the white part. If the white part gets larger, the black part shrinks, and vice versa. In the business world, if a leader is too strong, the others will shy away from their roles. So, I must keep myself small in order to grow the team," explained Ricky.
To Ricky, the CUHK EMBA programme did make a difference in his pursuit of personal and career success.