Cally Chan | "Monetary rewards are the consequence not the cause. If you do the right things, it will lead to the right results."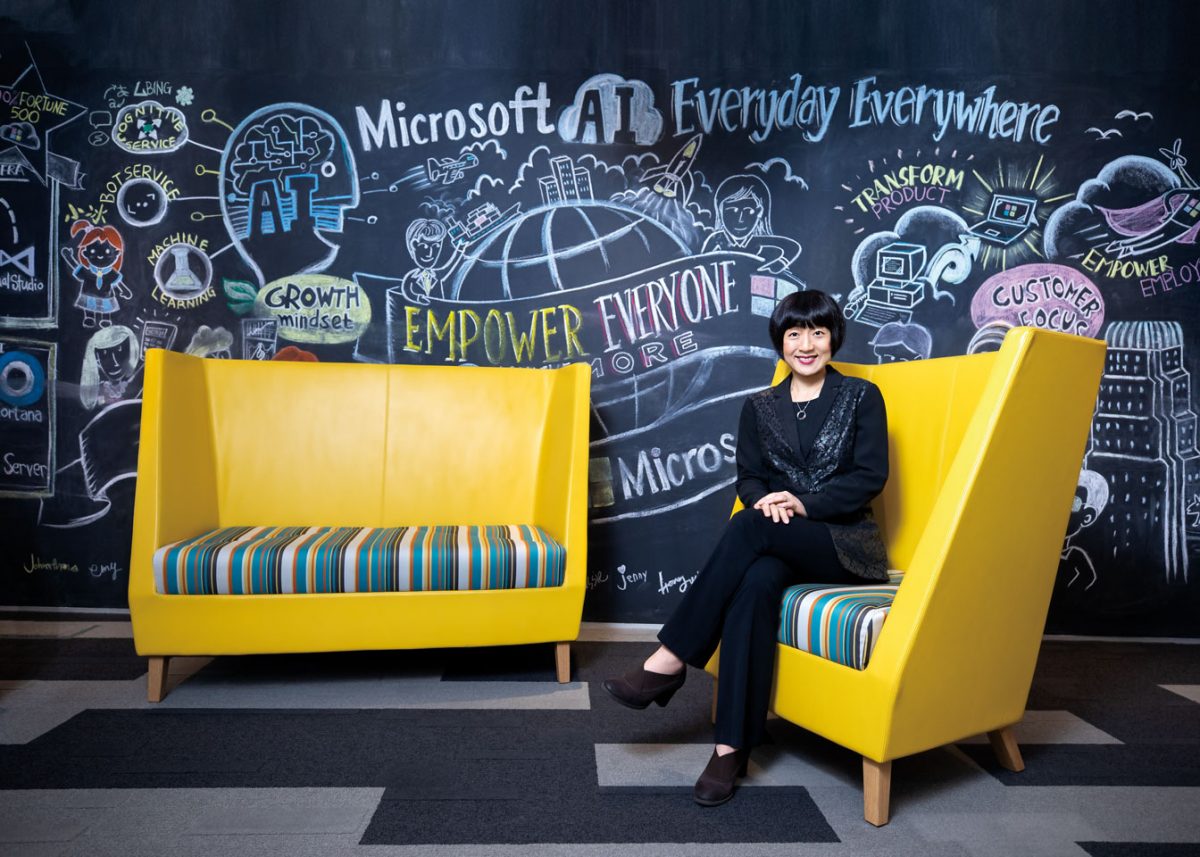 Cally Chan 陳珊珊
General Manager, Microsoft Hong Kong and Macau
(EMBA Class of 2007)
Under Cally's leadership, Microsoft Hong Kong was awarded "The Best Company for Women" at the 15th Women of Influence Conference & Awards 2018 by American Chamber of Commerce in Hong Kong.
Cally was made to understand the real power of Jim Collins' "Level 5 Leadership" when she was amalgamating herself into the Microsoft culture. She was introduced to this leadership concept during her EMBA studies at The Chinese University of Hong Kong.
This followed Cally's biggest decision in her professional life joining Microsoft Hong Kong in 2017 after 27 years of what she considered as a comfort zone. At her first meeting with the company's Greater China leadership, she asked the team to provide her with relevant information so she could put a nice presentation together. She thought it was the best way from her experience of the last 27 years!
"I soon realised that this was not the preferred management style over there. At Microsoft, a leader is expected to guide and provide opportunities for others to become the best they can be," Cally recalls this epiphany that she was able to draw from her EMBA experience.
Cally fully embraces the advice of Prof. Andrew Chan, the EMBA programme Co-Director, "Monetary rewards are the consequence not the cause. If you do the right things, it will lead to the right results. As long as you create value for others, rewards will follow." She has taken this to heart and adopted it as her motto.
All these learnings have helped her tremendously as she forayed into uncharted territory at Microsoft. She has to overcome a huge learning curve while the company is transforming itself from a software company to one that provides solutions for the world of "Intelligent Edge". It has to stay relevant and competitive amidst the new trends of AI, mixed reality and quantum computing.
As the macro environment continues to change, Cally indeed sees it important for companies and individuals alike to remain relevant and competitive. "The key is in developing a 'Growth Mindset'. We need to learn and act fast, embrace challenges, understand diversity and inclusion, and accept and learn from mistakes and criticisms," she details the essence of success. This coincides nicely with her learnings in the EMBA programme as well as the Microsoft values she is now operating on.