Sammy Tsui 崔永昌
Founder & Managing Director China Tech Global Holdings Limited (EMBA Class of 2014)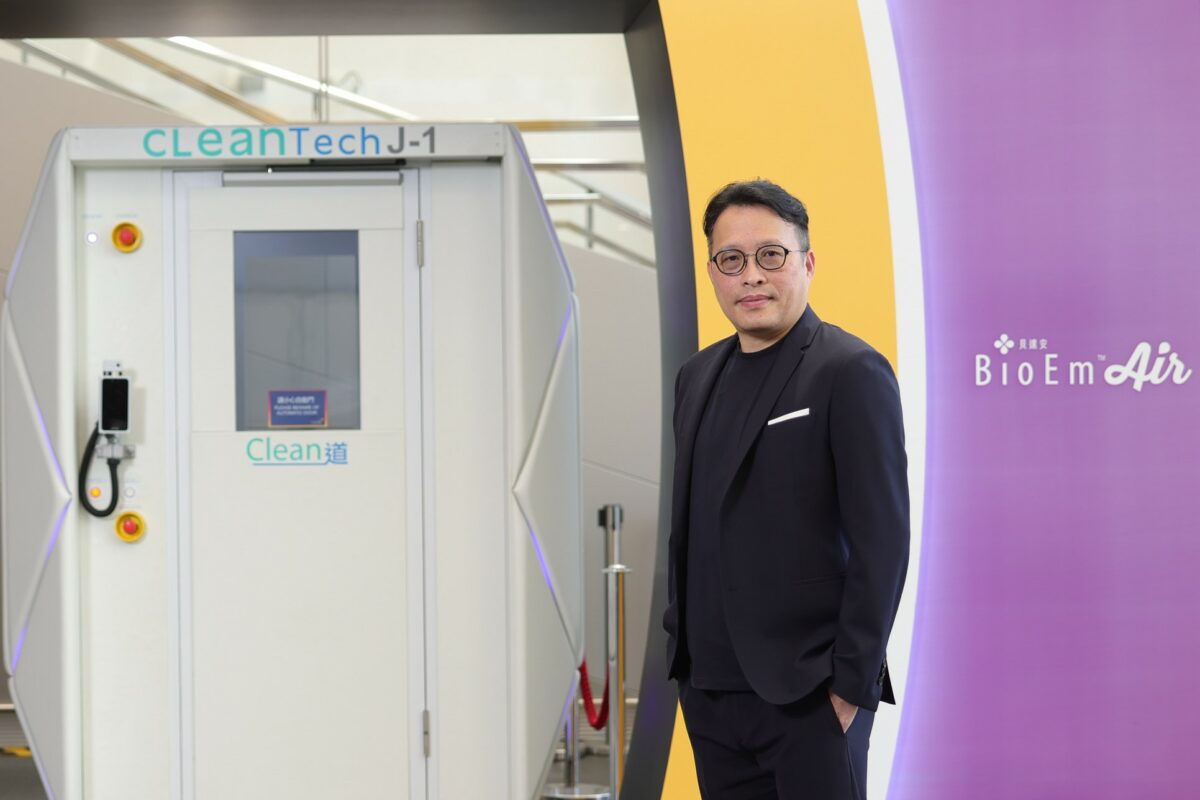 Under Sammy's stewardship, his company, BioEm Air Sanitizing Technology Co., Ltd., was awarded Top Ten of HKMA/TVB Marketing Excellence 2020.
Having worked for over 25 years in the media industry and as the CEO for two listed companies, Sammy certainly understood the risk associated with going for a sea change. But his burning desire took him into action, particularly as he saw the rewards, intrinsically and likely also extrinsically, looked very attractive and promising.
Satisfied that he had performed as a competent CEO, he was looking at a new dimension in entrepreneurship. "I needed to be further educated, so the EMBA platform offered me not only a deepened knowledge base but also the function of an acid test to prove my suitability," Sammy explains his purposes then. A change in itself, Sammy used the new learning opportunities that involved dealing with problems in new and unfamiliar areas as a way to understand himself better, most importantly his own weaknesses.
The Chinese University of Hong Kong has always been Sammy's educational institution of choice, and he was happy to be a part of the CUHK EMBA community.
On the knowledge side, while finding some modules including Quantitative Methods and Accounting rather intimidating to him, those understandings he achieved eventually proved extremely valuable to him. Without having himself engaged in those functions at work, he saw usefulness in learning back the basics so that he could be trained to be well-grounded and well-rounded.
On the creativity side, Sammy was impressed with what he saw at the EMBA study trip partnered with Stanford University and Silicon Valley on his visit. He witnessed how Design Thinking becomes a new and creative way of generating business solutions through a process that seeks understanding, challenges assumptions, redefines problems and creates innovative solutions that can be prototyped and tested.
Sammy also found the EMBA network an invaluable source of resources. Just
as valuable, he also found true friendships there which he expects would stay with him for a lifetime. Sammy has already received major business leads from his fellow EMBA colleagues. "The CUHK EMBA is the best investment I've made offering me the best ROI ever," Sammy proudly declares.
Sammy started his own business immediately upon graduation in 2014.