Lovinia was recognised at the Women Leading Change Awards 2022 under the category of "Business Leader", after being awarded GBA Outstanding Women Entrepreneur in 2020. Under Lovinia's stewardship, her company, Medialink Group Limited, was successfully listed on the Hong Kong Main Board, and its board was awarded the Directors of The Year Award in 2021.
Galvanised by her never-give-up spirit, Lovinia joined the CUHK EMBA programme in 2011. After 15 years of business ownership, she expected the course to bring her new energy in the form of widened perspectives taking her to new horizons yet to be envisaged.
The marketing class gave her fresh understanding of the relationships with customers, along with a process from Marketing 1.0 to Marketing 3.0 that can take customers to complete devotion. This has since been the principle Lovinia requires all to follow in her company.
Lovinia was astounded when she learned of the term "exit plan" through the investment class. A classmate of hers who just got married was asked about his exit plan. Similarly Lovinia was asked what her exit plan was as a business owner. They were assured that "exit plan" only refers to the next level. Pondering over her options, she chose the most difficult and yet most rewarding route – an IPO.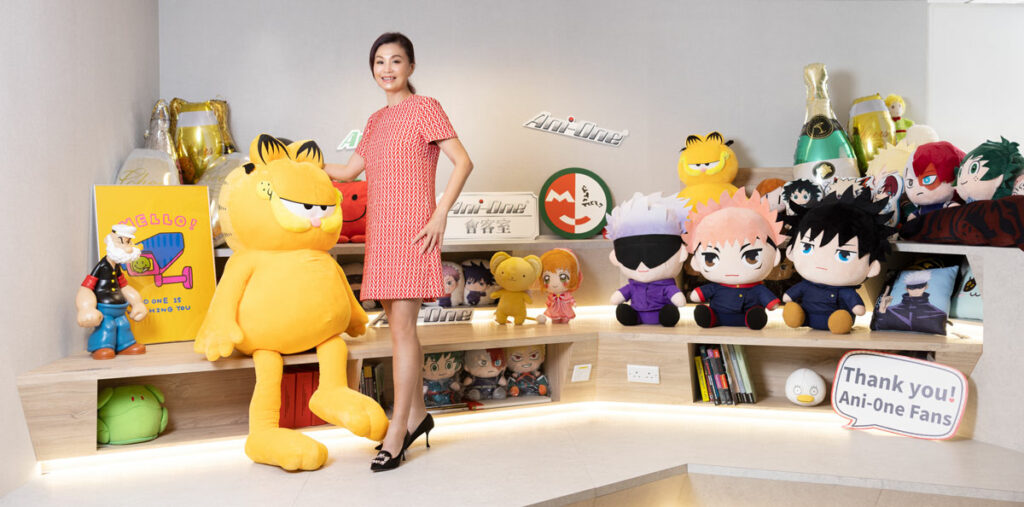 But the road to IPO was no easy feat, from taking a full "body check-up" to building the requisite structure, to practising corporate disciplines. "It has been particularly tough to shift from a family business mindset to emphasis on processes and governance, all the while remaining agile and creative," recalls Lovinia.
Yet, it was the powerful EMBA network that made her IPO wish come true. Top-notch professionals were available from the alumni network that was key to the successful listing of her company on the HKSE Main Board in 2019. "Our relationships are not just professional – we are friends who are always willing to help each other when needed," declares Lovinia.
Having learned the dynamics of an equilibrium from I-Ching, Lovinia turned threats into opportunities during the pandemic. She expanded her business into new arenas such as e-commerce. "The Left-Right Circles theory makes me understand how important it is to move from comfort zone to growth zone. We are set for new heights entering the New Normal," Lovinia talks of her ambitions.
Lovinia is now placing ever greater focus on social contribution. Key to all her achievements, she realises, is a positive attitude towards lifetime learning.