Justin Wu 胡志遠
Associate Dean (Health Systems), Faculty of Medicine The Chinese University of Hong Kong (EMBA Class of 2023)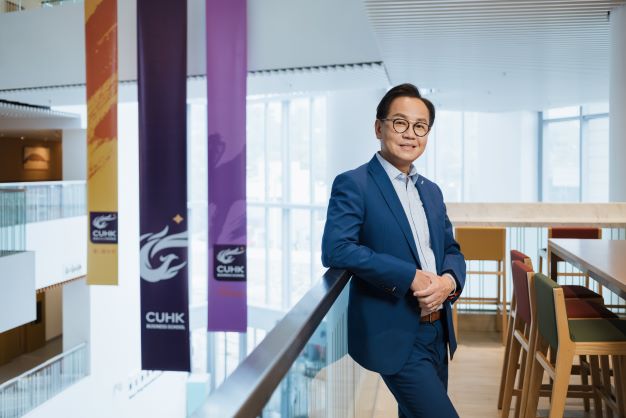 Doctors' careers are typically straightforward: Six years of medical school followed by specialist training, and then working in public hospitals or private practices until retirement. That is not the case for Dr. Justin Wu (EMBA Class of 2023), Associate Dean (Health Systems) of Faculty of Medicine; and Professor of Department of Medicine & Therapeutics at The Chinese University of Hong Kong (CUHK). His career began just like most students, but chance and circumstances, as well as his openness to change, led him down a different path and into a bigger world.
When One Door Closes, Another Opens
Dr. Wu's medical journey began in the usual way. At CU Medicine, he studied under some of the best gastroenterologists – Prof. Joseph Jao-yiu Sung, Prof. Francis Ka-leung Chan, Prof Sydney Sheung-chee Chung, among others. Apart from being his seniors, mentors and role models, these doctor-professors generously created opportunities for those who came after them. According to Dr. Wu, he was "standing on the shoulders of giants".Class
Despite completing his studies and specialist training with flying colours, the economy had slowed and Dr. Wu was met with a setback just as his promising career was set to begin. Fortunately, Dr. Wu's mentors and colleagues connected him to various projects, allowing him to advance his career in more realms than one. At one time, he was tasked with promoting collaboration between Western and Chinese medicine. At another, he founded the "Global Physician-Leadership Stream" of the MBChB programme, which is the first undergraduate medical leadership programme in Asia, and an initiative designed to nurture promising students to become medical leaders. More recently, he spent three years helping to launch the CUHK Medical Centre, and serving as its Chief Operating Officer.
"These opportunities allowed me to experience things beyond the reach of typical doctors. I had the chance to work with elites from various industries and see the world through their eyes. In doing so, I couldn't help but notice the gaps in my knowledge and skills, and how small my world seemed." His unique experiences also taught him to stay humble and agile while working with different stakeholders. As an inquisitive person with a penchant for new adventures, Dr. Wu kept learning and broadening his horizons. Above all, he made it a point to develop a strategic thinking mindset to foster positive-sum outcomes.
Dr. Wu was involved in a number of pilot projects, which allowed him to experience things beyond the reach of typical doctors.
Broader Exposure, Broader Vision
Dr. Wu's exposure to various fields, as well as his international experience in the capacity of the President of Asian Pacific Association of Gastroenterology, afforded him with unique perspectives. He observed stagnation in Hong Kong's development when compared to its neighbours: "Competition is intensifying across the Asia Pacific region, with many ambitious players carving out new markets to meet emerging demands for medical services. Technology and digital transformation are also upending the medical industries and creating new possibilities." In his view, Hong Kong should more proactively connect with the outside world, stay on top of developments in the region and capitalise on new opportunities with courage and determination.
Dr. Wu believes that taking an interdisciplinary approach and embracing ecosystem development is the way forward. By bringing together the government and the private sector, as well as investors and innovators, Hong Kong can create an ecosystem for network effect and collective growth. "If Hong Kong is to maintain its global leadership, we must innovate, break down professional silos, lift each other up and seize new opportunities, especially in the Greater Bay Area and on the Mainland. The next ten years will be crucial."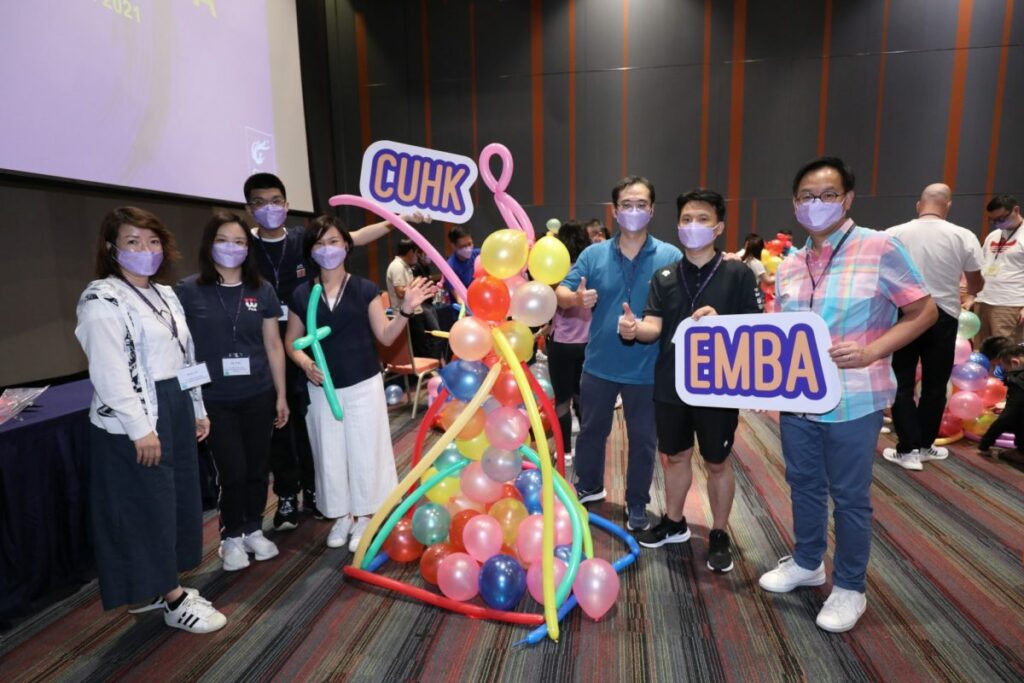 Dr. Wu has long desired to pursue an EMBA to consolidate his knowledge and experiences to become a better leader.
Ensuring Continuity in Healthcare Quality
While propelling Hong Kong's medical industry forward is his primary goal, Dr. Wu's motivation stems from something more fundamental – to serve patients better and always have their best interests at heart. This is also the quality he hopes to instil in his students. For this reason, he places great importance on creating knowledge and instilling in students the ethics and qualities – empathy, caring and compassion – that doctors require and patients deserve.
One of Dr. Wu's teaching focuses is professional communication. "Doctors exhibit their level of care with words. Patients entrust their caregivers with their lives and health. If what you say can motivate them, they'll remember it forever. But if you say something that violates their trust even inadvertently, the patients will also remember it for the rest of their lives."
Dr. Wu hopes that students who choose to pursue a career in medicine will respect the privilege they have been given. "We receive our medical training to help patients improve their well-being. I often remind my students to take up this mission seriously, to find ways to care and share their strengths, even if the help they're providing may not be medical-related. If doctors can find fulfilment and thus motivation in serving patients, their dedication will benefit our entire healthcare system and spread compassion throughout our society."
Dr. Wu places great importance on creating knowledge and instilling in students the ethics and qualities – empathy, caring and compassion – that doctors require and patients deserve.
Every Person Is the Architect of Their Own Fortune
Looking back at his non-linear career, Dr. Wu is glad that he learnt to enjoy the journey as it came. "I still remember Prof. Sung shared with me how fortuity plays a big role in life. Many things are unpredictable and do not turn out as we would like. However, we can choose to get equipped and create more conditions for fortuity to occur. If you always give your all and show empathy, care and compassion, people will remember you and opportunities will come your way."
Dr. Wu was grateful to have been afforded the privilege of becoming a doctor and contributing to fostering Hong Kong's medical development. "Even if I could choose again, I would still have chosen to become a doctor as my lifelong career."
First published on CUHK Business School's website on 3 October 2022, this article was republished with permission from the School's Marketing and Communications Office.