With the programme's long-term collaboration with RTHK since 2003, EMBA alumni and students have been invited by RTHK to attend its "Talking to CEOs" Radio/TV Programme, as well as having been invited to be guest speakers or guest hosts of its "New Thinking in Management" Radio Programme from time to time. Highly-regarded company and organisation leaders were invited to these programmes to share their experience, insights and wisdom with the EMBA alumni and students.
To reach a broader audience and readers, these broadcasts are published regularly in books, newspapers and magazines. The Hong Kong public can also listen to the "Talking to CEOs" and "New Thinking in Management" series through podcasts.
Speakers in recent "Talking to CEOs《與CEO 對話︰轉危為機》" Programme: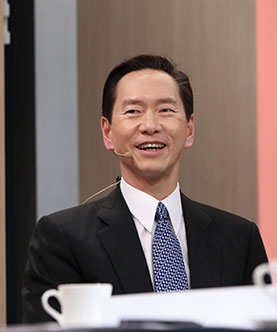 Mr. Bernard Charnwut CHAN, GBM, GBS, JP
陳智思
Chairperson
The Hong Kong Council of Social Service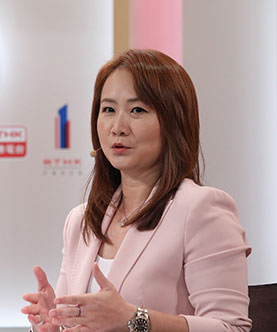 Ms. May CHUNG
鍾美玲
General Manager
Nestlé Hong Kong Ltd.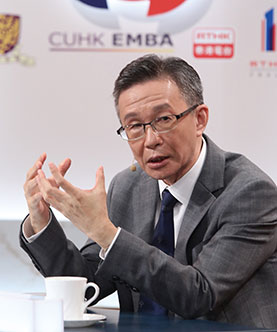 Dr. Hong FUNG, JP
馮康
Chief Executive Officer
CUHK Medical Centre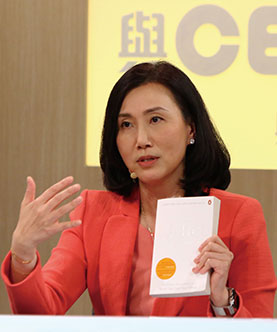 Ms. Mary HUEN
禤惠儀
CEO, Hong Kong
Standard Chartered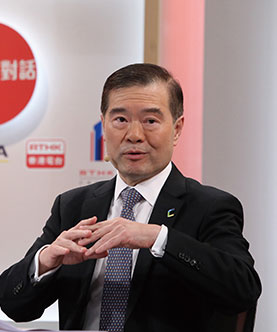 Dr. George LAM, BBS
林家禮
Chairman
Hong Kong Cyberport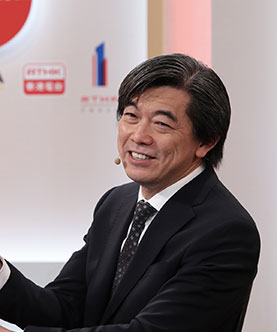 Mr. Sean LEE
李帆風
Director & Chief Executive Officer
China Mobile Hong Kong Company Limited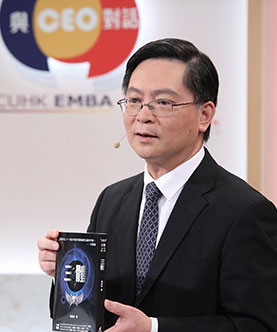 Mr. Alfred SIT Wing-hang, JP
薛永恒
Secretary for Innovation
and Technology, HKSARG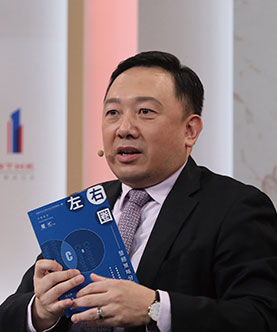 Ir. Dr. Conrad WONG, BBS, JP (EMBA1998)
黃天祥
Vice Chairman
Yau Lee Holdings Limited
New Thinking in Management 《管理新思維》
The Radio series of "New Thinking in Management《管理新思維》" has been aired on RTHK Radio One every Sunday from 2:00 pm to 4:00 pm since 2003. A sample of guest speakers included: