Randy Lai | "Even today, I still apply this thinking model to our company's development strategies."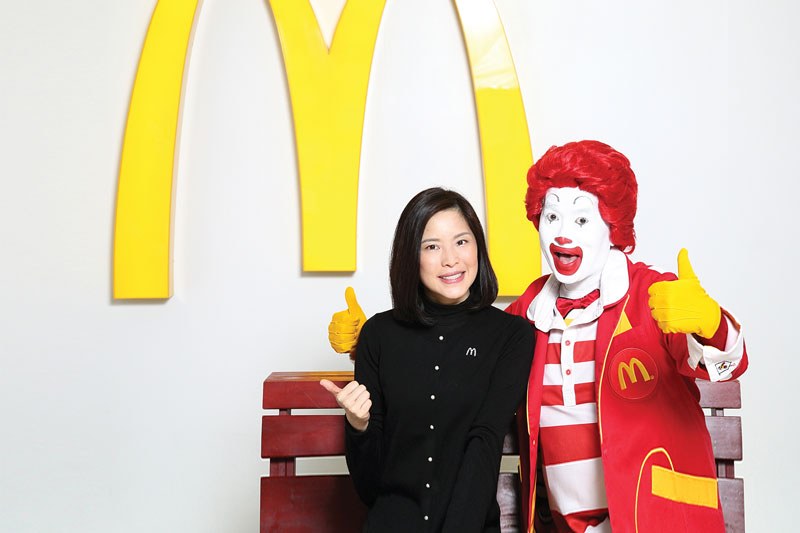 Randy Lai 黎韋詩
CEO, McDonald's Hong Kong
(EMBA Class of 2005)
Randy Lai was awarded "Professional of the Year, The 2017 Women of Influence Award" by American Chamber of Commerce in Hong Kong.
In her earlier years, Randy majored in Economics in Canada. Upon returning to Hong Kong, she worked for international corporations including Microsoft and Nike, eventually joining McDonald's. At that time, although she had a few years of working experience, she felt there was plenty of room for self-improvement. "The Executive MBA programme at CUHK is world renowned for excellence in both theory and practicality. Even my boss was a graduate of this programme, so several colleagues, including myself, were encouraged to sign up and go for it."
Randy happily reflects on her study days because from Monday to Friday she had to rack her brains to the fullest extent, whereas on weekends, she could improve her learning by absorbing new knowledge from classes. "I remember distinctively in the Marketing course, I was taught the thinking model of using the 'Left-Right Circles.' The 'Left Circle' represents consumers' needs. The 'Right Circle' represents company competence. The more the two circles overlap, the more our products satisfy customers' needs. Even today, I still apply this thinking model to our company's development strategies."
Making the acquaintance of classmates from different backgrounds became another plus for Randy. "Some of my classmates came from the government or volunteer groups. I tended to see things from a commercial angle and their ways of thinking quite differed from mine. Being able to communicate with them freely really broadened my mind." It seems to us Randy really had a lot to gain. No wonder she goes back to CUHK year after year as a guest lecturer to share her marketing insights.